MacDonald Ranch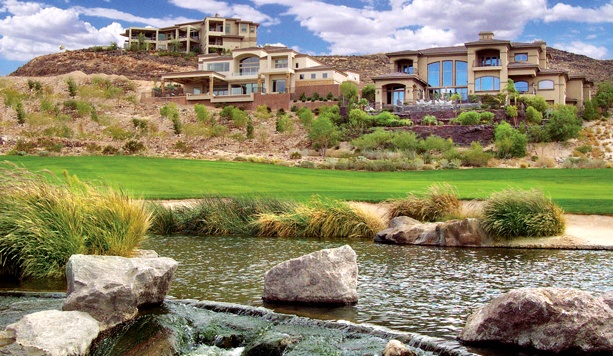 Request more information about MacDonald Ranch »
View Available MacDonald Ranch Homes »
MacDonald Ranch features a world-class 18 hole golf course. This 3,200-acre development has nearly 2,400 homes, and is well-known for its age restricted Sun City MacDonald Ranch community. Unlike similar communities, residents actually own their golf grounds.
Amenities
Parks
Golf Courses
Lake Mead
Pro Shop
Walking Trails
Tennis Courts
Education
Ulis Newton
Jack & Terry Mannion
Foothill
Medical
St. Rose Dominican Hospitals
Churches
First Henderson United Methodist Church
Highland Hills Baptist Church
Living Water Fellowship
Jehovah's Witnesses
Our Saviors Lutheran Church
Dining & Entertainment
Cheesecake Factory
Lucille's Smokehouse Bar-B-Que
P.F. Changs
Golf Courses
Desert Willow Golf Course
Legacy Golf Club
Library
Henderson District Public Library
Parks & Recreation
Henderson Multigenerational Center - This state of the art facility is one of kind. Featuring a massive aquatic complex, rock climbing and outdoor pools.
View Available MacDonald Ranch Homes »
Last Revision: May 13, 2013 ( 9:31 PM)